Vitamin D, a novel immunomodulator, is recently considered to play a protective role against cardiovascular diseases, insulin resistance, and obesity [1].
It was found in Korean children that low vitamin D levels were associated with obesity and metabolic syndrome. Insufficient serum vitamin D levels in children may be a risk factor of obesity and metabolic syndrome [2].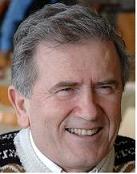 Δρ Δημήτριος Ν. Γκέλης,
Ιατρός, Οδοντίατρος, Ωτορινολαρυγγολόγος, Διδάκτωρ του Πανεπιστημίου Αθηνών
Μέλος της Πανελλήνιας Εταιρείας Μελέτης Παθήσεων Θυρεοειδούς Αδένα και Παραθυρεοειδών, Ιατρικός Εμψυχωτής
Δαμασκηνού 46, Κόρινθος 20100, τηλ. 2741026631, 6944280764, e-mail:
ΙΔΙΑΙΤΕΡΑ ΕΝΔΙΑΦΕΡΟΝΤΑ:ΩΡΛ Αλλεργία, Εμβοές αυτιών, κακοσμία στόματος, Ροχαλητό, Βαρηκοία , Ίλιγγος, Διαταραχές οσφρήσεως και γεύσης,
Παθήσεις θυρεοειδούς
Διαταραχές της φωνής, ΩΡΛ ογκολογία, Aντιγήρανση,
Προληπτική Ιατρική, Ιατρική Διατροφολογία, Συμπληρωματική Ιατρική, Περιβαλλοντική Ιατρική, Κόκκινο κρασί και Υγεία, Βιταμίνη D
The prevalence of obesity among children and adolescents has been rapidly increasing in recent years. Obese individuals are at risk for vitamin D deficiency. Those subjects with 25(OH)D deficiency were found to have greater insulin resistance. Vitamin D deficiency is common among obese children and adolescents.
Low vitamin D levels in obese individuals may accelerate the development of metabolic syndrome, type 2 diabetes mellitus, and cardiovascular disease by further increasing insulin resistance [3].
Vitamin D has been determined to have some effects on b cell function and insulin sensitivity, and it is known that type 2 diabetes mellitus and hyperparathyroidism can cause obesity. Vitamin D deficiency without diabetes mellitus and hyperparathyroidism may be associated with obesity and abdominal obesity [4].
After repeated measure analysis it was demonstrated by Park HY, et al (2012) that decreasing serum 25(OH)D levels are associated with increasing insulin resistance, increasing serum triglyceride levels and increasing blood pressure in elderly Koreans, and confirmed on the risk of 'hypertriglyceridemia' in vitamin D deficient subjects [5].
In Australian adults, lower 25(OH)D concentrations were associated with increased metabolic syndrome [MetS] risk and higher waist circumference , serum triglyceride, fasting glucose, and insulin resistance at 5 yr. Vitamin D supplementation studies are required to establish whether the link between vitamin D deficiency and MetS is causal [6].
Fung GJ, et al (2012) evaluated associations of dietary and supplemental vitamin D intake with the 20-y incidence of metabolic syndrome.
Data from 4727 black and white young men and women from the Coronary Artery Risk Development in Young Adults study were used to examine relations of dietary plus supplemental vitamin D intake with the incidence of metabolic syndrome (as defined by Adult Treatment Panel, third report, guidelines) and the prevalence of its components, including abdominal obesity, elevated blood pressure, and high glucose, low HDL, and high triglyceride concentrations [7].
In this study the dietary plus supplemental vitamin D intake was inversely related to the development of incident metabolic syndrome over 20 y of follow-up. These findings support the recommendations of the Dietary Guidelines for Americans to increase intakes of vitamin D-rich foods, such as milk and fish [7].
Optimal vitamin D levels are associated with reduced cardiovascular and all-cause mortality. Optimal 25(OH)D levels substantially lowered all-cause and cardiovascular disease mortality in subjects with the metabolic syndrome [8].
References
1. Goshayeshi L, Saber H, Sahebari M, Rezaieyazdi Z, Rafatpanah H, Esmaily H, Goshayeshi L. Association between metabolic syndrome, BMI, and serum vitamin D concentrations in rheumatoid arthritis. Clin Rheumatol. 2012 May 13.
2. Lee SH, Kim SM, Park HS, Choi KM, Cho GJ, Ko BJ, Kim JH. Serum 25-hydroxyvitamin D levels, obesity and the metabolic syndrome among Korean children. . Nutr Metab Cardiovasc Dis. 2012 Jul 2.
3. Buyukinan M, Ozen S, Kokkun S, Saz EU. The relation of vitamin D deficiency with puberty and insulin resistance in obese children and adolescents. J Pediatr Endocrinol Metab. 2012;25(1-2):83-7.
4. Tamer G, Mesci B, Tamer I, Kilic D, Arik S. Is vitamin D deficiency an independent risk factor for obesity and abdominal obesity in women? Endokrynol Pol. 2012;63(3):196-201.
5. Park HY, Lim YH, Kim JH, Bae S, Oh SY, Hong YC. Association of serum 25-hydroxyvitamin d levels with markers for metabolic syndrome in the elderly: a repeated measure analysis. J Korean Med Sci. 2012 Jun;27(6):653-60. Epub 2012 May 26.
6. Gagnon C, Lu ZX, Magliano DJ, Dunstan DW, Shaw JE, Zimmet PZ, Sikaris K, Ebeling PR, Daly RM. Low Serum 25-Hydroxyvitamin D Is Associated with Increased Risk of the Development of the Metabolic Syndrome at Five Years: Results from a National, Population-Based Prospective Study (The Australian Diabetes, Obesity and Lifestyle Study: AusDiab). J Clin Endocrinol Metab. 2012 Jun;97(6):1953-61.
7. Fung GJ, Steffen LM, Zhou X, Harnack L, Tang W, Lutsey PL, Loria CM, Reis JP, Van Horn LV. Vitamin D intake is inversely related to risk of developing metabolic syndrome in African American and white men and women over 20 y: the Coronary Artery Risk Development in Young Adults study. Am J Clin Nutr. 2012 Jul;96(1):24-9. Epub 2012 May 30.
8. Thomas GN, ó Hartaigh B, Bosch JA, Pilz S, Loerbroks A, Kleber ME, Fischer JE, Grammer TB, Böhm BO, März W. Vitamin D levels predict all-cause and cardiovascular disease mortality in subjects with the metabolic syndrome: the Ludwigshafen Risk and Cardiovascular Health (LURIC) Study. Diabetes Care. 2012 May;35(5):1158-64. Epub 2012 Mar 7.
Σημείωση:
Τα επιστημονικού ενδιαφέροντος άρθρα του Δρ Δημητρίου Ν. Γκέλη και των συνεργατών του γράφτηκαν για λόγους ενημέρωσης των ιατρών και των λοιπών επιστημόνων υγείας και δεν αποτελούν μέσο διάγνωσης ή αντιμετώπισης ή πρόληψης ασθενειών, ούτε αποτελούν πηγή ιατρικών συμβουλών  για ασθενείς.
Την ευθύνη της διάγνωσης, θεραπείας και πρόληψης των ασθενειών της έχει μόνον ο θεράπων ιατρός του κάθε ασθενούς, αφού πρώτα κάνει προσεκτικά ακριβή διάγνωση.
Γιαυτό συνιστάται η αποφυγή της αυθαίρετης εφαρμογής ιατρικών πληροφοριών από μη ιατρούς. Τα συμπληρώματα διατροφής δεν είναι φάρμακα, αλλά μπορεί να χορηγούνται συμπληρωματικά, χωρίς να παραιτούνται οι ασθενείς από  τις αποδεκτές υπό της ιατρικής επιστήμης θεραπείες ή θεραπευτικές τεχνικές και μεθόδους, που γίνονται, όταν χρειάζονται, υπό ιατρική καθοδήγηση,  παρακολούθηση και ευθύνη. Οι παρατιθέμενες διαφημίσεις εξυπηρετούν της δαπάνες συντήρησης της παρούσας ιστοσελίδας
Τα άρθρα της ιστοσελίδας www.pharmagel.gr προστατεύονται από την Ελληνική και την Ευρωπαϊκή νομοθεσία προστασίας της πνευματικής ιδιοκτησίας. Κάθε αντιγραφή κειμένων ή εικόνων προστατεύονται με copyright και απαγορεύεται η χρήση τους από οποιονδήποτε, εκτός και εάν έχει τη γραπτή άδεια του ιδιοκτήτη της παρούσας ιστοσελίδας.
Δρ Δημήτριος Ν. Γκέλης Ιατρός, Ωτορινολαρυγγολόγος, Οδοντίατρος, Διδάκτωρ της Ιατρικής Σχολής του Πανεπιστημίου Αθηνών, Ιατρικός Εμψυχωτής (Medical Life Coach)
Δαμασκηνού 46, Κόρινθος, Τηλ. 2741026631, 6944280764, e-mail: pharmage@otenet.gr

ΙΔΙΑΙΤΕΡΑ ΕΝΔΙΑΦΕΡΟΝΤΑ:

ΩΡΛ Αλλεργία,
Εμβοές αυτιών,
κακοσμία στόματος,
Ροχαλητό,
Βαρηκοία,
Ίλιγγος,
Διαταραχές οσφρήσεως και γεύσης,
Διαταραχές της φωνής,

ΩΡΛ ογκολογία, Aντιγήρανση,
Προληπτική Ιατρική,
Ιατρική Διατροφολογία,
Συμπληρωματική Ιατρική,
Περιβαλλοντική Ιατρική,
Κόκκινο κρασί και Υγεία,
Βιταμίνη D,
Ιατρική Εμψύχωση [Medical Life Coaching]